Product Description
These 1:50th scale trusses are custom made in the USA by the Weiss Brothers themselves.
They are laser cut out of 1/8" thick craft wood, simulated connector plates add
to the authenticity of these loads to make any diorama more convincing.
Each Kit contain 4 sections. This kit does not include the sling for lifting.
(See Kit WBR-LA001a for the full kit with sling.)
Trusses measure 1/8" thick X 9.25" Wide X 3" High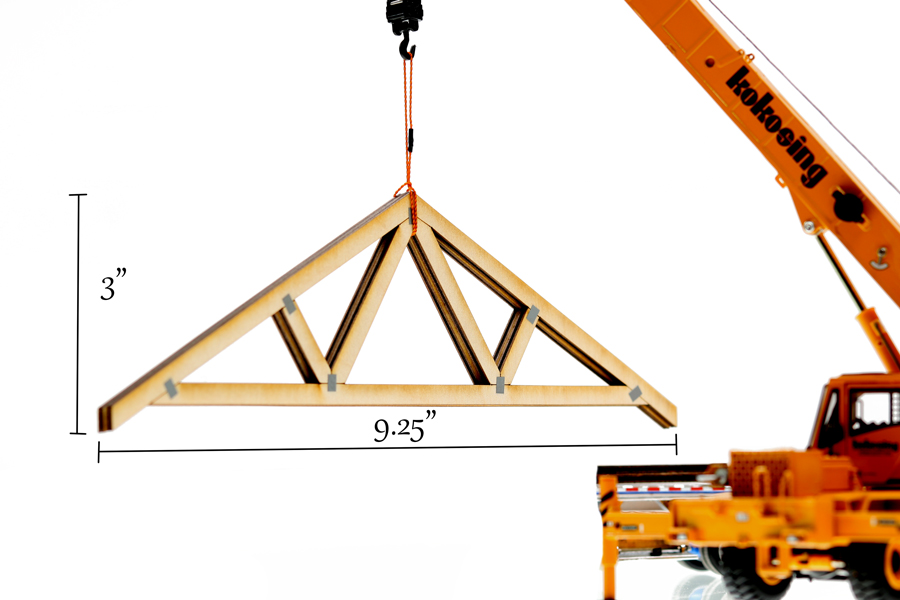 Product Videos
Custom Field
Product Reviews